The Summer heat is right around the corner.  Time to break out the blender and whip up some fresh and healthy smoothies.  Nothing beats the heat quite like a cold and creamy Strawberry Banana Smoothie.  This is a simple recipe that you can prepare in less than 3 minutes using your
Vitamix Blender
.
Strawberry Banana Smoothie
Difficulty: Easy
Cost: $4.00
Time: 3 minutes
Serves: 3
 Here are all of the ingredients you will need (aside from ice):
2 Cups of Fresh Strawberries
1/2 Cup of Unsweetened Almond Milk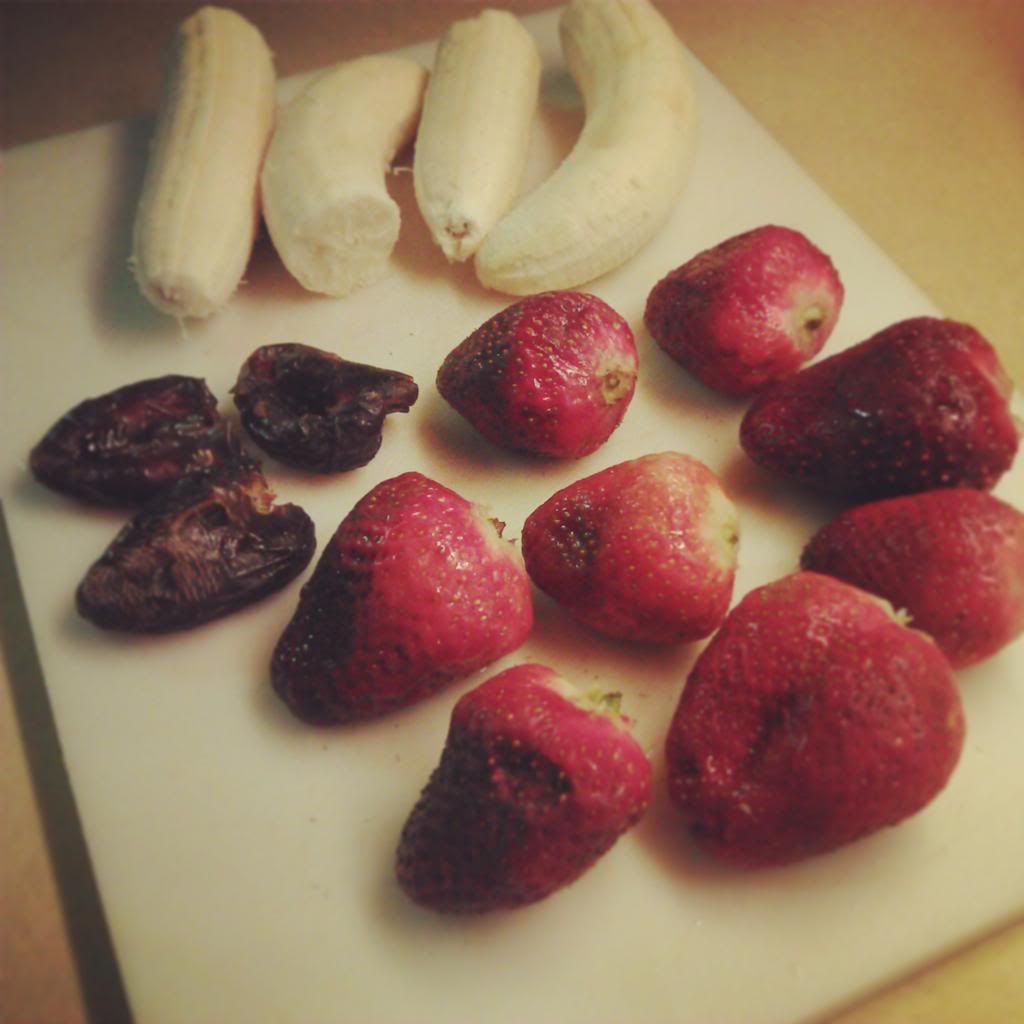 Peel your bananas, strip your strawberries,
and pit your dates.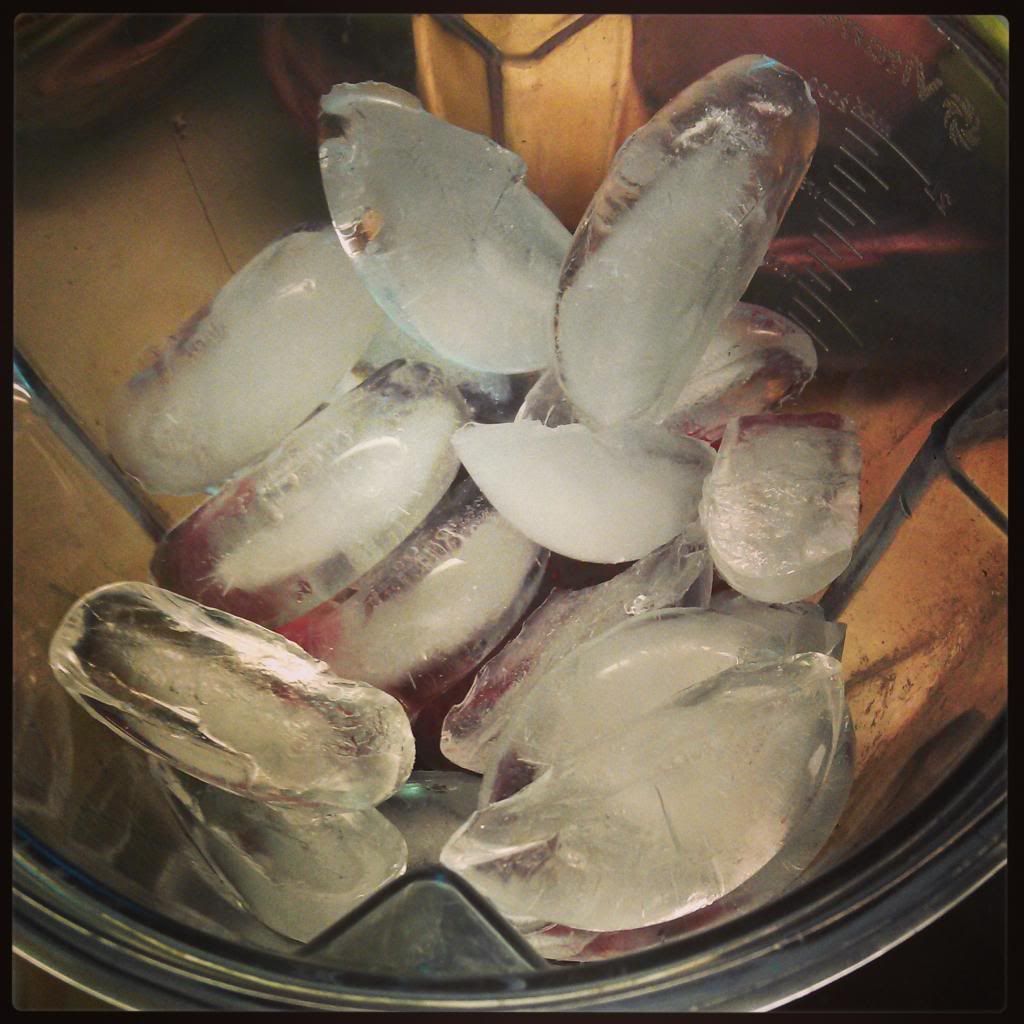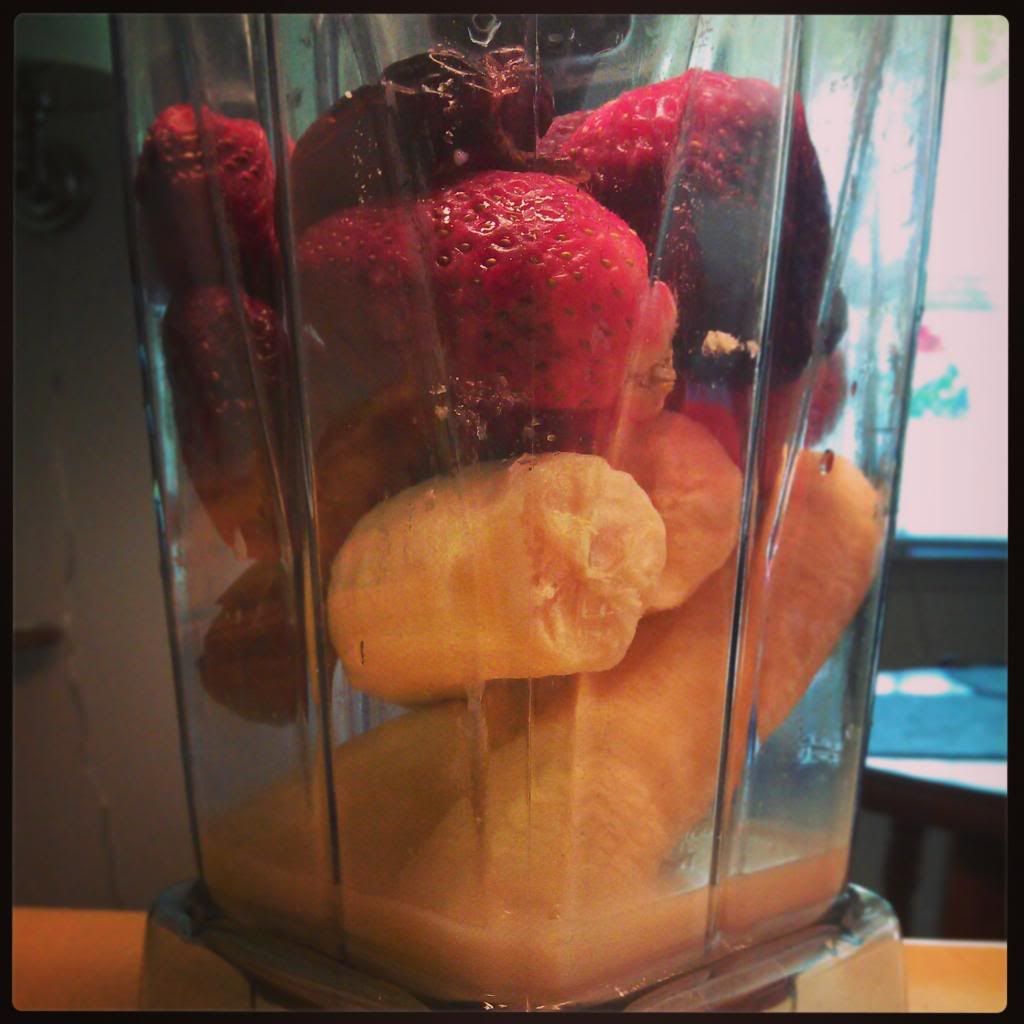 Toss all of the ingredients into your blender and top it off with two cups of ice.
Work your ingredients up to the high setting on your Vitamix 5200 and let it blend for about 30 seconds.  If you are using another model of Vitamix, with recipe settings, put it on the "Smoothies" setting and let it go.
After about 30 seconds, the smoothie will be perfect, having a rich and creamy consistency.  Pour it into your favorite glass, head out to the lawn, and enjoy your delicious, guilt-free, healthy beverage.
I hope that you have enjoyed this recipe.  For others like it, keep an eye on the "Vitamix Recipes" tab up top.  I will be adding more Vitamix recipes really soon.  If you would like more information on the Vitamix Blenders, please click
here
or send me an email via the Contact section on the top of the page. 
[If you're ready to purchase a Vitamix 5200 Series, use affiliate code 06-008570 for free shipping]
  Vitamix has changed my life and I hope to see it change many others.  Let's take back control over what we put into our bodies.
If you enjoyed this recipe, please share it with your loved ones.  You can also Stumble this article using the Stumble Button at the top of this page.
- - -